Free shipping on all US orders


Lab to door.
Your daily routine,
preservative-free and
delivered monthly.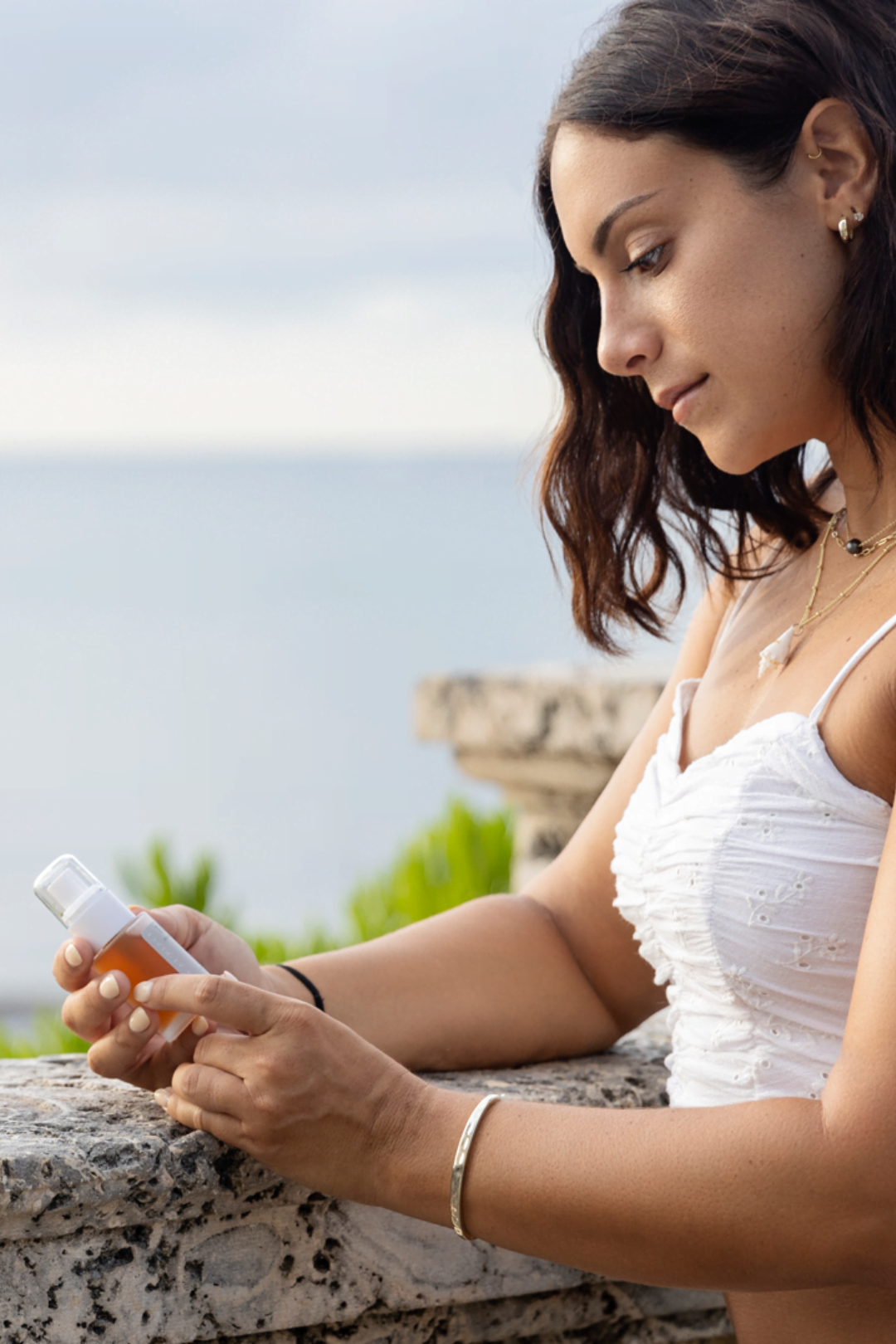 Pregnancy Skincare and Beyond
A Safer Alternative to Traditional Skincare
Read more about pregnancy safe skincare
Due to hormonal fluctuation during pregnancy, there are often changes to your skin. It can be tempting to use certain acne products, but many contain toxins that can be harmful to the baby. Our mission is to provide safe alternatives that are just as effective.
Skin at Peace is free from parabens, sulfates, phthalates, phenols, retinoids, chemical SPF, hydroquinone, and many other harmful yet common ingredients in skincare products. This is why we offer a monthly subscription for a complete pregnancy skincare routine. There is no need for any harmful preservatives or chemicals, so you can feel confident that what you put on your skin is safe.
*Work Cited (professional medical sources - NOT sourced by other blogs)
What's in our box?
A cleanser, toner, two serums + moisturizers
Each box comes with:
Clean - cleansing oil

Tone - hydrating mist

Day - serum and SPF moisturizer

Night - serum and moisturizer

2 Eco-cloths for removing the cleansing oil
Each routine takes less than 2 minutes.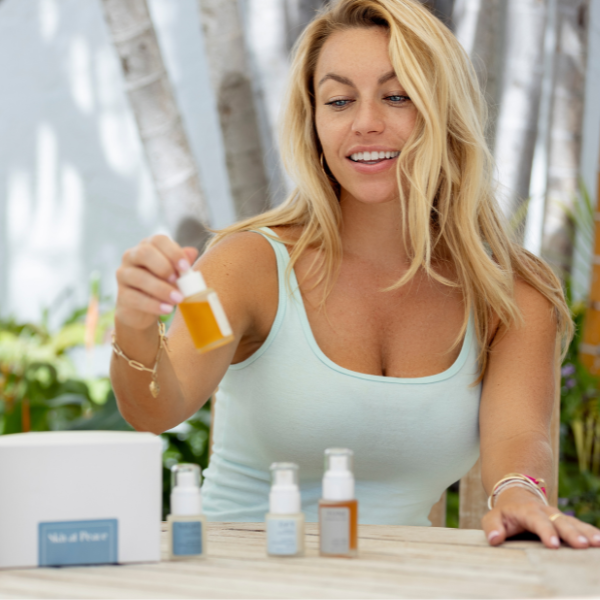 Discover the difference fresh can make
Each product is packaged in a glass, eco-friendly bottle.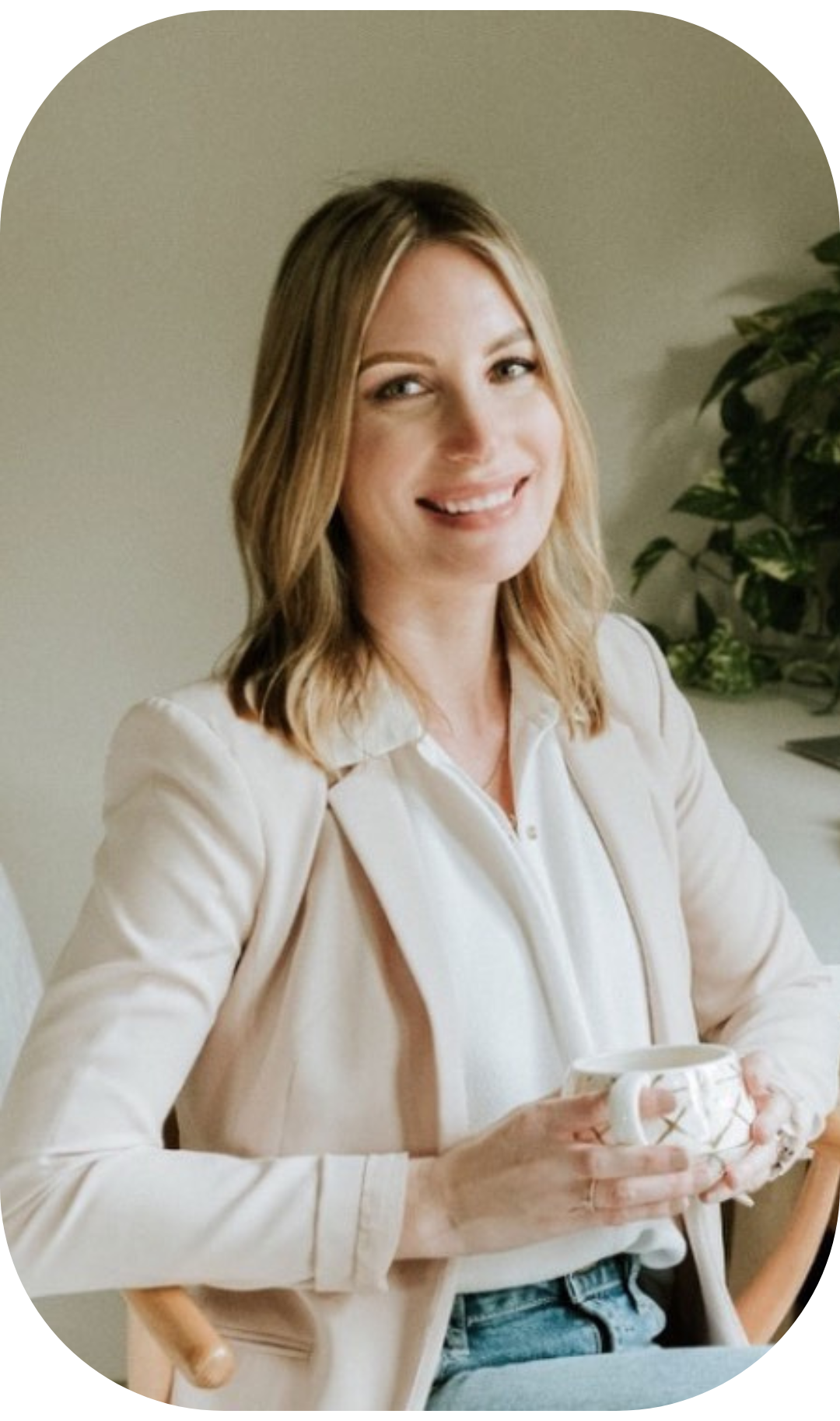 Who are we?
An Esthetician and MD
"My husband has an MD degree and experience working in labs improving skincare formulas. He offered to make me my own products to help with my sensitive skin + rosacea.  You could call it a labor of love.  After using the products, I knew we had something special and had to share them with my clients."
-Lindsey              
Best products I've ever used! My daughter commented on how great my skin was looking.
LINDA C.
"It's seriously amazing!"
After one week of using the products my skin is so much healthier, brighter, and my expression lines smoother.  I now take unfiltered selfies!
CAROLINA F.
"Hands down the best skincare" 
I've been using Skin at Peace consistently for a year now, and my skin has never looked better!  I haven't felt this confident about not wearing makeup since I was a teenager.
MEGAN L.
American College of Obstetricians and Gynecologists."Skin Conditions During Pregnancy"
California Office of Environmental Health Hazard Assessment- https://oehha.ca.gov/
Centers for Disease Control and Prevention- Phthalates Factsheet- https://www.cdc.gov/biomonitoring/Phthalates_FactSheet.html
Hydroquinone, https://www.ncbi.nlm.nih.gov/books/NBK539693/?report=reader#_NBK539693_pubdet_ -Schwartz C, Jan A, Zito PM.
Makino ET, Jiang LI, Stephens TJ, Mikati M, Mehta RC. Pigmentation control in pregnancy-induced melasma: Clinical assessment of a non-hydroquinone, non-retinol pigment-correcting serum. J Cosmet Dermatol. 2022 Jun 16. doi: 10.1111/jocd.15165. Epub ahead of print. PMID: 35708506.
Mother to Baby- Topical Acne Treatments- www.mothertobaby.org
National Institute for Environmental Health Sciences- News release- Preterm Birth More Likely With Exposure to Phthalates. https://www.niehs.nih.gov/news/newsroom/releases/2022/july11/index.cfm
WANG Jian Qing,. Mediation Effects of Placental Inflammatory Transcriptional Biomarkers on the Sex-Dependent Associations between Maternal Phthalate Exposure and Infant Allergic Rhinitis: A Population-Based Cohort Study[J]. Biomedical and Environmental