FREE SHIPPING ON ALL US ORDERS

YOUR PATH TO BALANCED, RADIANT SKIN
Embrace Motherhood with Glowing Skin
Fresh, Simple, and Pregnancy-Safe Skincare —
Delivered Fresh to Your Doorstep Every Month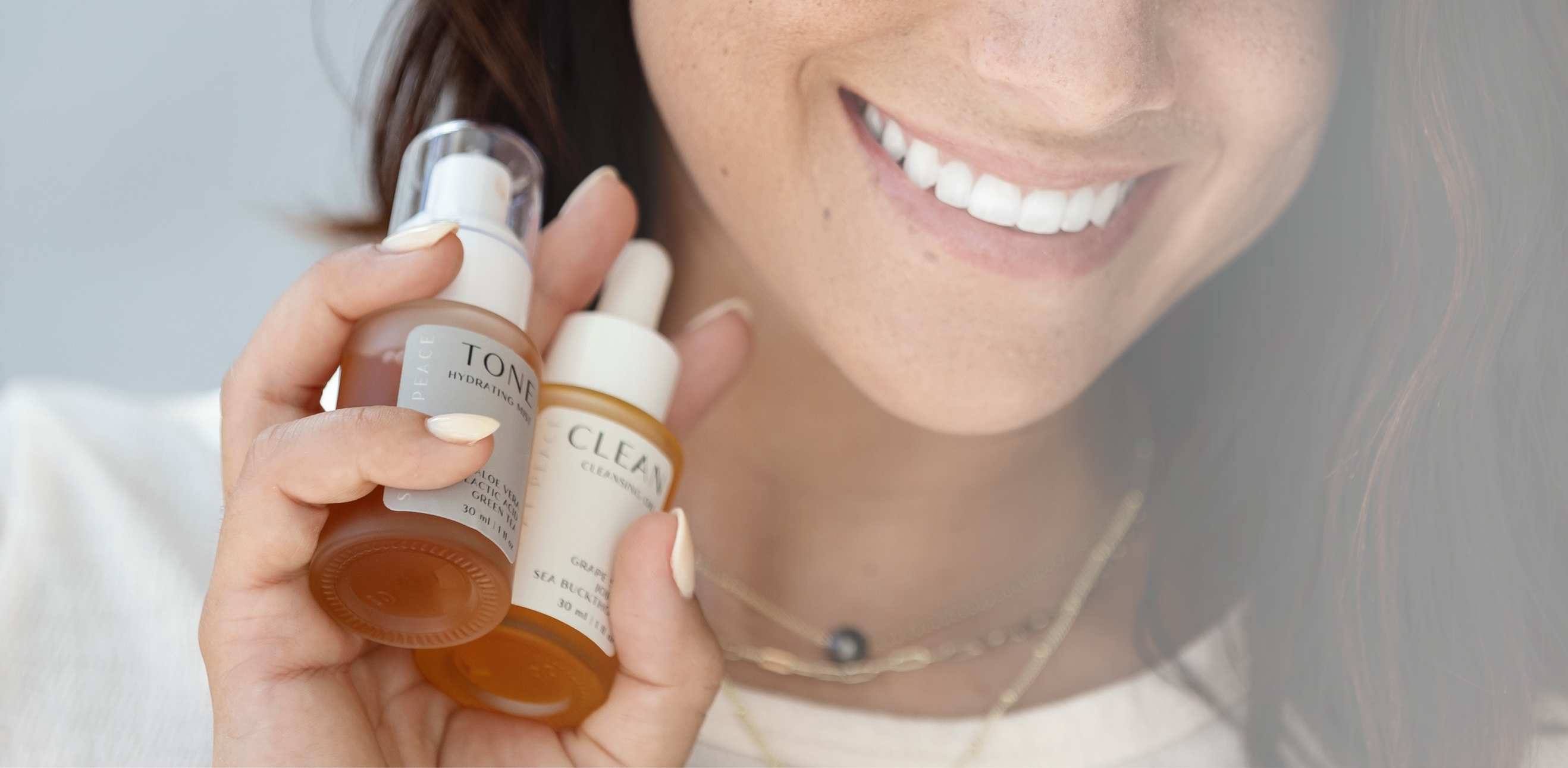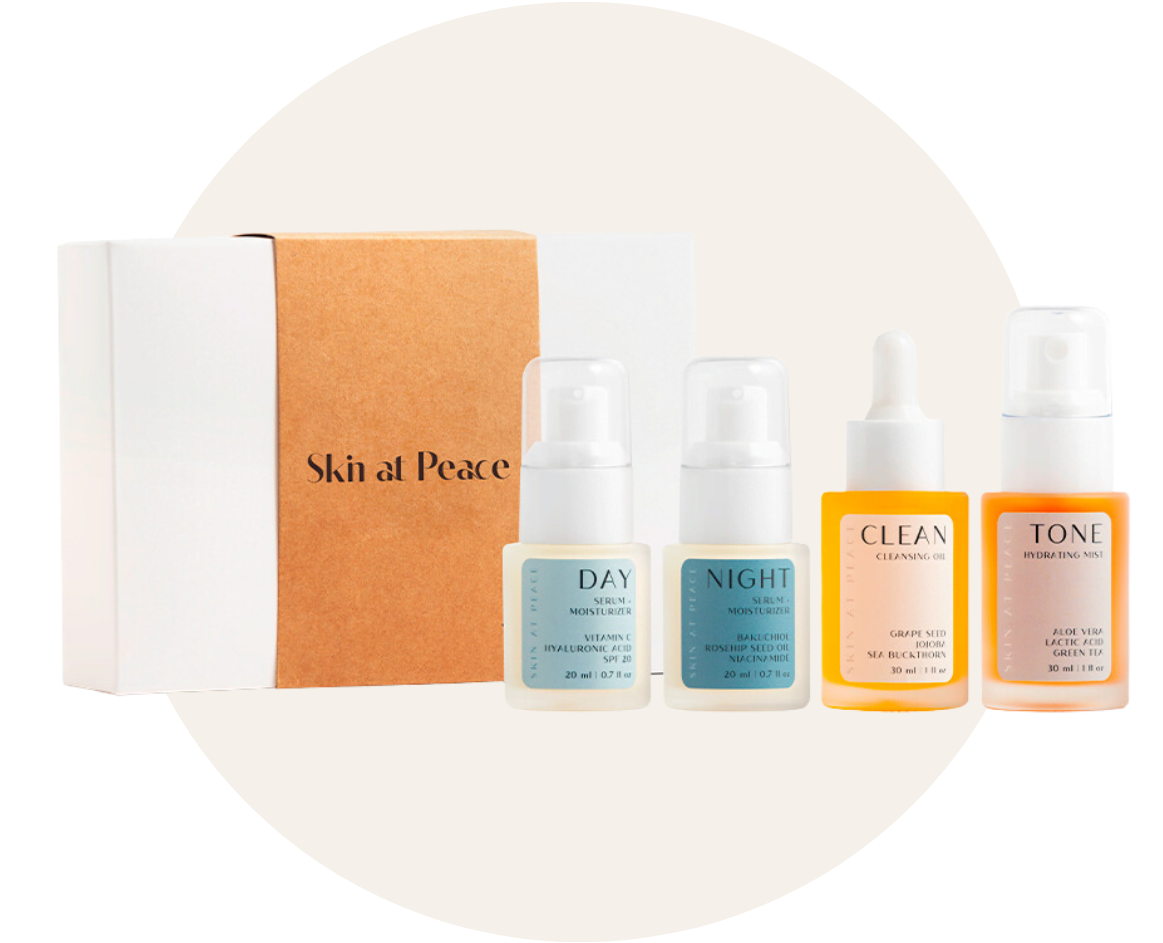 Your personal skincare routine - your way.
Monthly product subscribers get 50% off Clean, Tone, Day, and Night if added to the subscription.
Pregnancy and motherhood are hard enough.
Your
skincare
doesn't have to be.
Our priority is to keep the integrity of your skin's barrier. 

We do not use harsh preservatives or additives that can strip your skin of moisture and cause irritation. You can receive the same anti-aging results without the harshness of traditional skincare.
1. Subscribe to the full line or your favorite product(s).
2. Our in-house MD formulator prepares the products fresh in the lab each week.
3. Receive your fresh Skin at Peace box right at your doorstep every 15 or 30 days. Skip anytime.
4. Enjoy your safe, preservative-free formulations within a simple, 2-minute routine.
Your Every Day Essentials
Your full skincare routine in one box, always fresh.