FREE SHIPPING ON ALL US ORDERS

Skincare doesn't have
to be

complicated.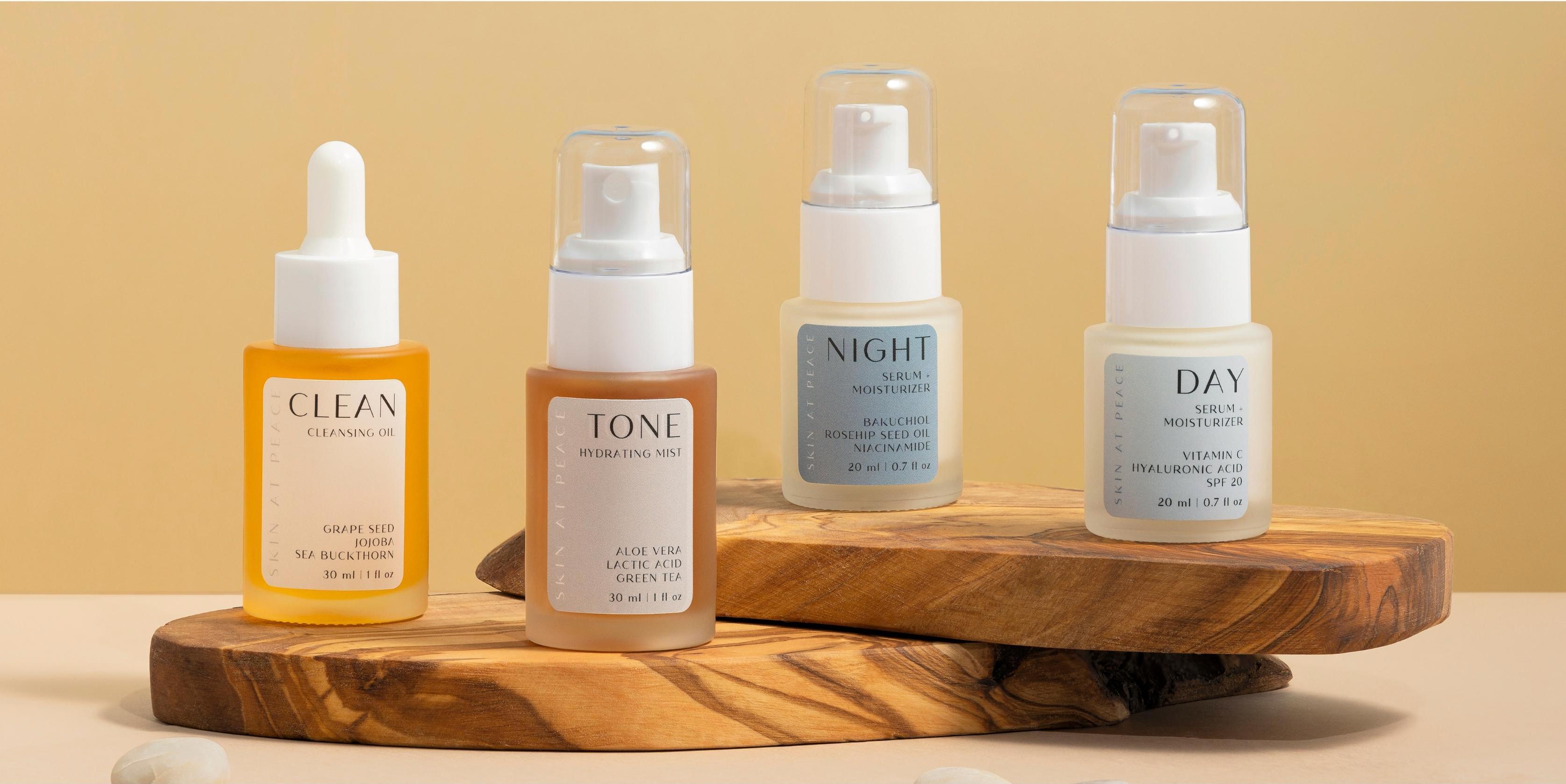 Curated for all skin types, our all-inclusive kit combines four essential products to streamline your morning and evening routines. These effortless rituals demand less than two minutes, ensuring that you can seamlessly incorporate them into your daily life.

We guarantee freshness by shipping directly from the lab, so you'll use the most effective + potent ingredients. Unlike products that linger on shelves for weeks or months, ours come with a 60-day expiration date.  This commitment underscores our refusal to compromise the quality of our ingredients to prolong shelf life.

Our products are free from parabens, sulfates, phthalates, phenols, retinoids, chemical SPF, hydroquinone, and other common yet harmful ingredients often found in skincare products. With no need for questionable preservatives, you can confidently apply our products, knowing that what touches your skin is truly safe.

For safety, freshness, and effectiveness, we source ingredients from trusted sustainable suppliers. Our plant-based ingredients are organic, and vitamin-based ones are of top quality. We use recyclable glass bottles and eco-friendly packaging to prioritize ethics and the environment.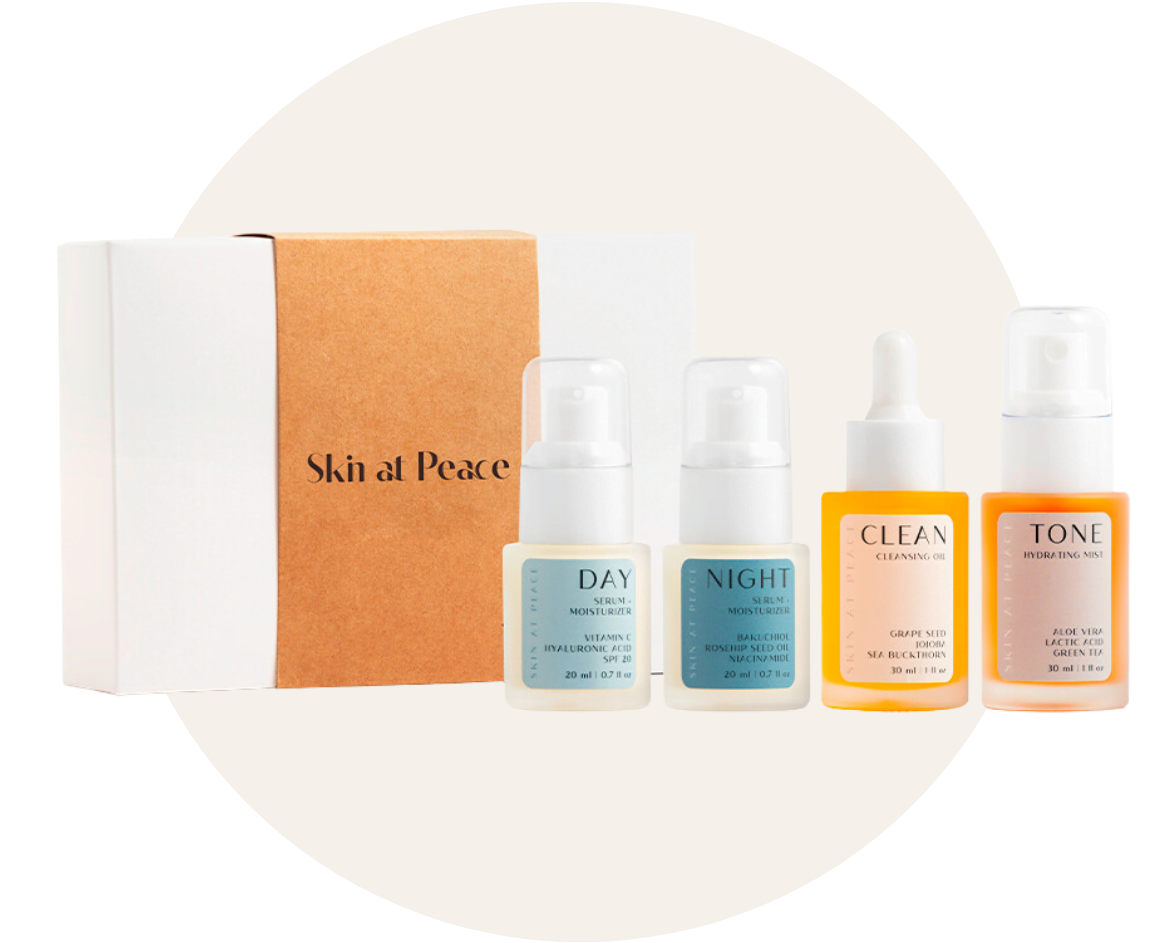 Your personal skincare routine - your way.
Monthly product subscribers get 50% off Clean, Tone, Day, and Night if added to the subscription.
All our products are created with carefully chosen high-performance ingredients that are both safe and effective.
Sea Buckthorn: Reduces inflammation, balances natural oil production, fades scarring, and improves the texture of the skin.
Vitamin C: Brightens, reduces redness, evens skin tone, and promotes collagen production.
Jojoba Oil: Balances oil production, strengthens skin with antioxidants, calms inflammation, and heals scar tissue.
Niacinamide: (Vitamin B3) Reduces acne, prevents breakouts, balances oil production, + improves skin texture.
Green Tea Extract: Calms irritation, evens skin tone, repairs oxidative damage, and reduces blackheads.
Rosehip Seed Oil: Reduces sun damage, evens skin tone and texture, reduces breakouts, and heals acne scars.
Grapeseed Oil: Prevents and heals breakouts by balancing oil production and reducing lines and wrinkles.
Hyaluronic Acid: Plumps skin, boosts collagen production, and strengthens lipid barrier of the skin.
Aloe Vera: Calms inflammation, increases collagen production, and promotes healing. 
Ceramides: Strengthens skin's barrier function, protects against pollution and toxins, and locks in moisture.
Lactic Acid: Increases cellular turnover, exfoliates, firms and strengthens skin, and brightens skin tone.
Bakuchiol: (Natural retinol alternative) Smooths fine lines and wrinkles, reduces sun damage, and gently exfoliates for a smoother texture.